Developments: Wonderbread Building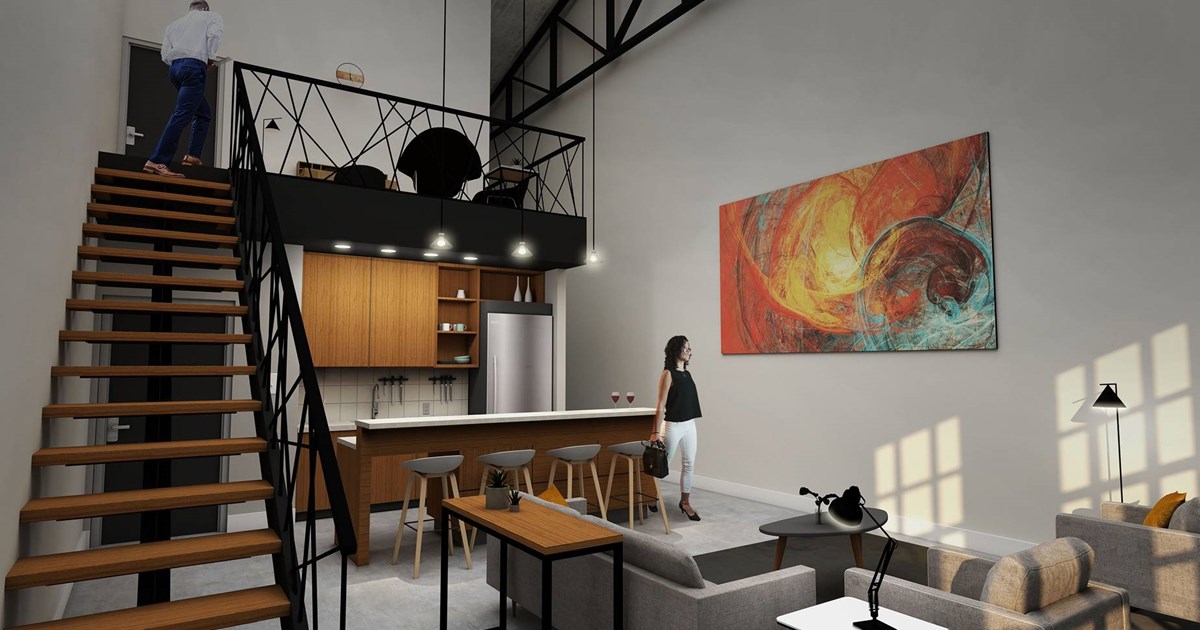 Soon, a building that once filled the Vistula neighborhood with the smell of fresh baked bread will offer something even sweeter––scenic views of the Maumee River from 25 open-concept loft apartments and 4 commercial spaces. Operated by Continental Baking until the 1970s, and a photocopying company until 2000, residents will be able to call the 93-year-old Wonderbread Building home in 2021.
Kevin and Ambrea Mikolajczyk, a husband and wife (and Toledo-native) team from ARK Restoration & Construction, are leading the 82,000-square-foot reconstruction project, promising contemporary touches that remain true to the building's history. The building has qualified for $1.1M in state historic tax credits.
Energy-efficient windows match the original industrial green single-glass panes. A large adjacent lot transformed into green space. Private underground parking and roof decks across one- two- and three- bedroom units. More than $6-million in investments have set the stage for the Wonderbread Building's next act.
Developer: ​ARK Restoration & Construction
Opening: 2020
Investment: $6 million
Use: Residential & Commercial