Developments: Gateway At Lower Town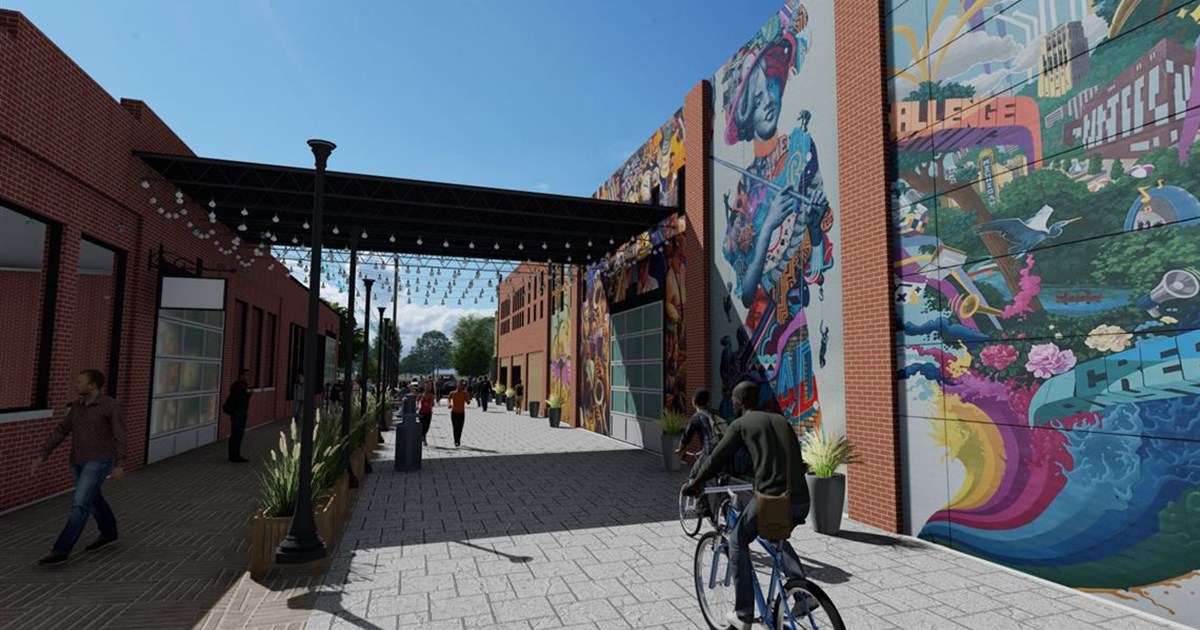 As its oldest neighborhood and part of the original settlement that would become the City of Toledo, Vistula is the first word in the opening sentence of the story of Toledo. Now, thanks to a multi-million-dollar development, the city's most challenged neighborhood is getting a facelift for the ages and setting the entire area up for a resurgence.
The Gateway At Lower Town is an eight-building promise to recapture the magic of history, the vision of potential, and draw of excitement. Occupying 70,000-square feet, Lower Town brings offices and restaurants to the heart of the Lagrange & Summit St. intersection. Developers and business partners Fred Treuhaft and Blake Underwood have already begun painstakingly implementing a vision inspired by the success of similar civic transformations. Early occupants in this piece of history are expected in winter 2021, with the final wave moving in by the end of summer.
Other significant businesses in Vistula are Toledo Spirits, Bellwether, Duket Architects, WTOL and Holy Trinity Greek Orthodox Cathedral.
Developer: Fred Treuhaft and Blake Underwood
Opening: 2021
Investment: "Multi-million dollar"
Use: Commercial